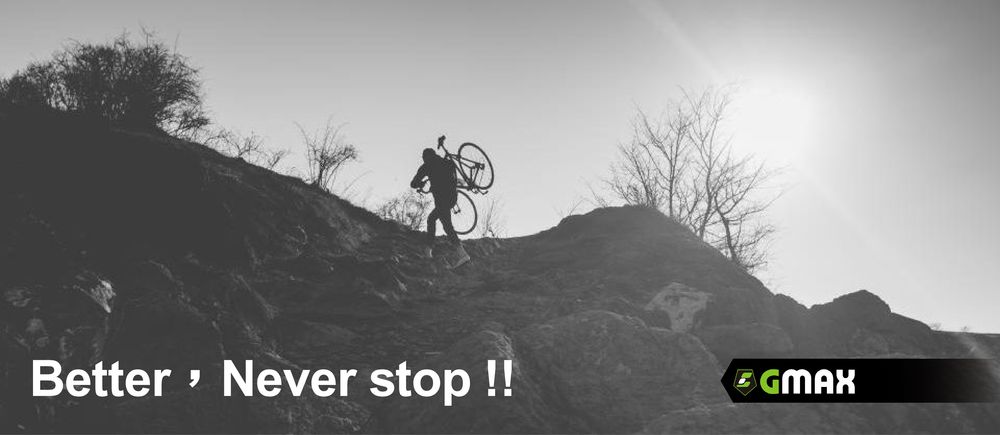 G MAX BICYCLES of Taiwan
G MAX needs little introduction, we have been designing bicycles for almost 30 years now , our routes our located in the heart of Taiwan Taipei, they are the world's leading designers of bicycles available today, right from concept to design to the finished product we make it happen.
We are very proud of our beginnings and trusted for always delivering quality and value to our loyal customers.
Our main focus is for the design and manufacture of Mountain Bikes and Road bikes, however with our main years of experience and contacts we are always available to create any type of bike you require, please just ask us what it is you want and we will take care of the rest for you.
G MAX is headed by its founder Mr Brad Gu his many years of experience within this industry is priceless he has contacts in almost every country that supplies bicycle parts and components to the highest of standards, he is the Chief designer and over the years has received many awards for his contribution to the Bicycle industry.
He has the ability to listen to your every need then he will create the finished item for you, this way the company has managed to grow steadily over the years and now supplies many thousands of Bicycles all over the world today.
From the frame set right down to the individual components, we won't cut corners, ensuring we use tried and tested componentry from reputable brands such as Shimano, Sram, K M C , Rock Shox F S A to list but a few.
We will support you to help you create your very own brand and should you require us to design a new logo for you we can assist you with that too.
These are just some of the ways we can help for you to grow as we have, we work as a team not as individuals this is how we have managed to sustain steady growth and keep attracting new clients each and every year, we deliver value, reliability and bicycles that can perform.